Who Else Wants To Grab Unrestricted Private Label Rights to Over 400 Pages and 13 Modules of High Quality Internet Marketing Advice Written By Two Successful Marketers With No Help from a Ghostwriter?
LIMITED PLR OPPORTUNITY: You Can Even Sell The Private Label Rights To This Package To Your Customers!
Top 6 Reasons To Secure Unrestricted PLR To This Ebook Package With 96,293 Words

Instant ownership and more flexible PLR rights to a proven to sell course.
All the content you need to setup a 12 month PLR membership site easily!
Homework assignments to go with each module to enhance the learning experience for your customers.
All Templates: Sales page, Squeeze page, & Download Page!
You now have the ability to quickly turn this course into a physical package with binders and worksheets and sell for $197 to $497!
Sell a high end licensing deal to your customers by selling rights to this package.
From: Jeff Wellman & Paul Counts
RE: To People Who Want To Get Quality PLR With More Flexible Rights!
Dear Fellow Internet Marketer,
Today we're about to reveal to you one of the strategies we use to consistently generate six figure paydays year after.
That is by selling private label rights licenses to quality training programs. This means that we created high quality courses or take our current training programs and license them to our customers for a fee! With the PLR license our customers can then edit the material, make it their own, and launch it online!
 We are giving you this opportunity to sell PLR to our very own complete training program.
This complete training program is not some small little ebook or report.
This course allows you and your customers to reach the heights of extreme profitability by following a rock-solid, well-planned, and systematic approach to building their online business from the ground up!
We created this course to be evergreen, and despite many changes online this product still gives you the foundation for an epic course, and with so much evergreen content you can rest assured selling PLR to this would be huge for you!
We originally sold rights to these ebooks for $37, but because we want to position you for success in 2018 with the foundation for an incredible training program we are blowing the nearly unrestricted PLR out for a fraction of the cost!
Those that originally bought the rights could not sell the PLR, but we are giving you that ability so you can make money by selling this course as a stand alone product, in a membership, or with PLR! You could even start up a PLR membership with this content!
Check out this video we recorded when we launched the original PLR offer! (Now You Get Unrestricted PLR To All This Content!)
 Secure Your Unrestricted PLR License Today!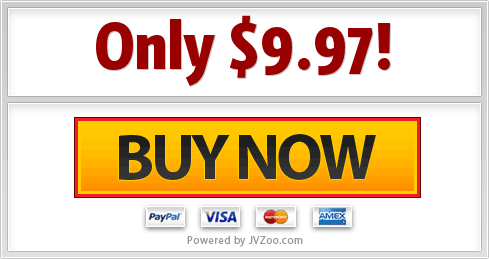 Today we are offering you unrestricted PLR to a massive 13 module course which includes 96,293 words of content in the very lucrative work from home niche!
What Does This In Demand Training Course With PLR Cover?
Here is a breakdown of what you will find inside each of the 12 modules. Remember you can sell the course as one big package or deliver each of these modules over the course of 12 months!
Module 1: Getting Started (22 Pages)
* Questions to ask before getting started
* Setting goals that will get results
Everyone needs to start somewhere and the last thing we want is confusion! Learn how to conquer making money online once and for all! Know what questions to ask yourself before you start up an online business and discover your answers. Learn and understand that the process of setting goals helps you choose where you want to go with your business. By knowing precisely what you want to achieve, you know where you have to concentrate your efforts.
Module 2: A Winning Mindset (28 Pages)
Your Mind Is Your Strongest Weapon! - You may think you have this one under control. Let me show you how this is the single biggest problem that keep so many people from ever getting the results they are really capable of getting, and how you can live in your greatness! You are about to discover a brand new way of thinking as you turn those, "I Can't" into' "I Can". Find out how to get in the right mindset and exercise it regularly.
Module 3: Niche Marketing: Passion To Profits (38 Pages)
Finding a niche seems easy right? So many struggle with this simple step and in this module you'll learn how to find Niche Markets and know that your targeted market will be eager to buy your Niche targeted products that ensure you reaping more profits. Learn how specializing your marketing efforts will actually bring you more business and higher conversions. Understand the market's "hot buttons" and be prepared to communicate with the target market as an understanding member---not as an outsider.
Module 4: Backend Marketing Strategy (24 Pages)
Understand what your One Time Offer will be, learn how to create a down sell or up sell. Coming up with new products and services is a lot of work but it provides you with a great return on your investment; besides, if you don't create new products and services for your customers, your competition will. You do not want to just think "let's make a sale". You have to see the sale as the start of a relationship. You need to plan ahead and ask "What's next?" "Where do I go from here?" We will get you thinking, supplementary products, complementary products, and upgrades to existing products.
Module 5: "Setting Up A Business System" (19 Pages)
Learn what business systems are and the benefits to using them. Also discover what systems you need to be successful.
Module 6: "The Irresistible Offer - Creating & Positioning Your Signature Product" (40 Pages)
Learn how to become the next hard hitting Info-preneur and easily dominate any red hot niche just by creating and selling information. Understand what makes a TOP quality Info Product and how YOU can achieve those elements in a zap! Know how to "Make them an offer they can't refuse". Know how proper relationships with your list will help you create the products they crave.
Module 7: "Interviewing the Guru - Transfer of Power & Credibility" (35 Pages)
You need credibility and you need to establish yourself as the expert in your chosen niche if you want people to believe and trust in you enough to buy from you. This one method allowed Jeff to create a product in 3 weeks, generate over $100,000 in 30 days, and build a list of over 10,000 subscribers and helped him become the expert in a niche he knew nothing about.
Module 8: "Lucrative List Building - From Scratch to Millions" (33 Pages)
Step-by-Step instructions explaining exactly what you need to do to START, BUILD and MANAGE your own opt-in mailing list. This training takes you by the hand and guides you thru the very basics of list building then onto some Advanced Business Models you can follow to build your list.
Module 9: "Traffic Secrets Revealed - Your Internet Traffic Jam" (39 Pages)
You have built your website and waited for people to see your website, but your main problem is getting customers in the door. The very first step to making a sale is to let your customers know that you exist and letting them know where they can find you. Once you know how, where, when and why you should do things; you will begin to see amazing results. Traffic generation is the one thing that makes or breaks an online business. You need it and this module shows you how to get it.
Module 10: "Email Relationship Mastery - Emails That Get Results" (59 Pages)
You get the emails every day from marketers selling you on programs... there's a method to the madness and a way to write that will get your emails opened and get you more sales with every email. Know how to properly start using Email to Reach Your Target Audience and build and manage strong customer relationships with your list of subscribers. Understand how to, and actually write your first follow-up "Autoresponder Message" so that you can send out to your list on autopilot. Start sending email to your entire list at the same time with the click of a mouse. You will walk away knowing why 2-way communication is a must with your list.
Module 11: "Joint Ventures Nothing More Than A Win-Win" (26 Pages)
JV's (Joint Ventures) are always a source of discussion. The JV Partner is the secret to generating thousands of the most qualified "cash-in-hand" prospects to your offer. Find out what they want from you, how to contact them, and how persistence will pay off.
Module 12: "Product Lauches - How To Run A Successful Product Launch" (25 Pages)
You'll find out methods to pulling in more sales and getting prospects to say YES to you when it comes to pulling out their wallet and handing you money! Discover how to get your JV's fighting to get out a promotion for you and driving massive traffic to your sites during the launch process. Find out what drives people to "got to have" when reading your sales pages. It is all in the psychology and getting inside the mind of the customer.
Module 13: "Affiliate Marketing Survival" (55 Pages)
This training will give you all the information you need to start making money online and give you the info you need to become a successful affiliate. Find out how those affiliate marketing experts are making thousands of dollars online every year. When you know why they are highly successful, you can begin to replicate their success. Find out how you can get access to thousands of affiliate programs in your niche, and so much more.
Sample Content
It is one thing for me to tell you all about this course and what is covered, but since we want you to see the incredible content we are giving you PLR to here are a few examples. One is an example of just one of the modules of the ebook and another is an example of one of the homework assignments.
Download Module 7 Review Copy
(Sample Ebook Opens In New Window)
Download Module 7 Homework Assignment
(Sample Homework Assignment Opens In New Window)
This course is absolutely loaded with content that you can profit from!
Secure Your Unrestricted PLR License Today!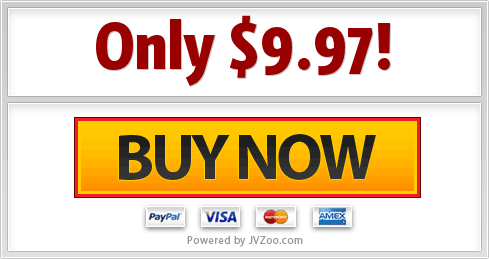 Why PLR and content can be so valuable to you and your customer's online success!
In order to start building your list you need content to giveaway and to start driving traffic. Plus to make your own product it is much easier if you had something to start with.
This is where Private Label Rights Content or PLR comes into the mix for you! This is content that you have the rights to modify and sell as your own for 100% profits, use in your giveaway offers for list building, or use in your slideshow videos to generate traffic.
I have a confession to make...
I am addicted to finding quality PLR material that I can rebrand, and use in my own products or marketing materials!
If you are anything like me, then you should always be on the lookout for new quality PLR content you can leverage, and ways to shortcut your product creation process.
When we put this offer together we wanted it to be a package that we would jump at ourselves.
On this very offer you are getting access to 13 modules that you can sell as your own, pull content from for marketing, or use snippets in reports that you giveaway to build your list out! Plus you can sell the PLR to this package!
We want to show you what content creation can do for your income levels online.
Proof that content is key to generating serious income for yourself...
To further help you understand how important content can be to your online business, let me show you some screenshots from our accounts.
(Earnings From A Partnership) 
 Your $1,000 Day Is Closer Than You Think...
Imagine yourself having days where you are making $1,000 or more! How fun would that be? Those days have become a reality for me. It all started with content that allowed me to build my audience, sell, and grow from!
See The Amazing Feedback This Training Has Received
Grab This Unrestricted PLR Package Today
You can get unrestricted PLR access to all 96,293 words of content mentioned above so you can rebrand and even sell the PLR! These are easily worth $197 for this much unrestricted PLR, but you get it all for an amazing steal because we want to show people how valuable our PLR really is!
Secure Your Unrestricted PLR License Today!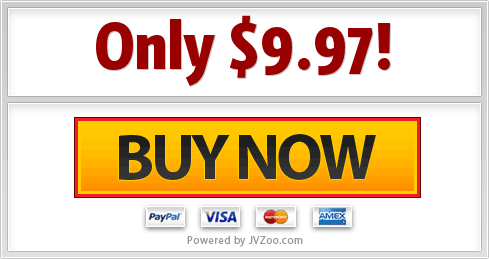 10 Easy Ways To Profit With This Unrestricted PLR
Setup a 12 month fixed term PLR membership to deliver one module and one homework assignment per month. Generate monthly residual income on autopilot!
Use these products as a bonus to your current offers and offer the PLR as an upsell!
Use portions of the ebooks in a giveaway report you use to build your list.
Make hundreds of short informative videos from the articles for even more mass exposure!
Package this product into one big binder with the homework assignments and sell it as a home study course for $297 to $997! Net hundreds of dollars in profits with each and every sale!
Boost your affiliate commissions by using these products as bonuses.
Translate the ebook into another language and reach a virtually untapped market!
Read content and record your reading to create podcast episodes.
Sell the PLR to each module separately or sell the PLR to your video based courses. (We did over 6 figures last year with video based PLR packages! You can do this also!)
Pull off a product launch with this content after you simply rebrand the name of the course and make it more of your own!
Act Now To Claim These 4 Fast Mover Bonuses
Bonus #1: Unrestricted PLR Ebook - Publicity 2.0
In this 20 page ebook you learn the new ins and outs of generating publicity for your websites! You also get unrestricted PLR to this report so you can rebrand it and sell it individually or package it with the rest of this package! Launch your own PLR firesale special deal.
Bonus #2: Sales Page, Thank You Page, Squeeze Page Templates
Get access to our sales page, thank you page, and squeeze page templates so you can be up and running as quickly as possible! You can also sell the templates to your PLR buyers!
Bonus #3: 7 Part Email Series Follow Up
You can use this 7 part follow up email series to sell this training on autopilot. So as people optin to your email list they would start receiving these 7 messages which help presell your customers on the Easy Sales Blueprint training that you now have unrestricted PLR to!
Bonus #4: First 1,000 Buyers Only Get Access To This Training: Make Six Figures Per Year With Membership Sites
Learn exactly how to make 6 figures per year with membership websites! We will teach you step-by-step how to make easy money with membership websites on an exclusive customer only webinar! Only the first 1,000 buyers have access to this training!
Let's Recap Everything You Are Getting Today
Get $1,082 In Value!
You are getting unrestricted PLR to a large, and proven to sell course plus 4 fast mover bonuses! You also get the sales page template and the homework assignments that go with each lesson.
Unrestricted PLR To 13 Module Easy Sales Blueprint Ebook Training Course ($497 Value)
Unrestricted PLR To Homework Assignments ($97 Value)
Bonus #1: Extra Unrestricted PLR Ebook - Publicity 2.0 ($97 Value)
Bonus #2: Sales Page, Thank You Page, Squeeze Page Templates ($197 Value)
Bonus #3: 7 Part Email Series Follow Up ($47 Value)
Bonus #4: Earn Six Figures Annually With Membership Websites ($147 Value)
Your Purchase Is 100% Risk Free!
30 Day Money Back Guarantee
To prove to you just how much we believe in this offer we are doing the unthinkable and giving you a full 30 days to check out this unrestricted PLR offer and decide if it is right for you. It is not normal to offer a money back guarantee on unrestricted PLR, but we know you will love it! Just contact our support desk to receive your refund if you do end up not liking this immense value! We know you won't want to forfeit these amazing rights, but giving you this option just in case!
You Have A Decision To Make...
Do you want to walk away from this PLR content that you can start monetizing right away? Do you want to make the decision that myself and many other successful marketers would make and invest in this deal right now?
If you are serious about your business you will jump at this chance! Hesitation leads to lost opportunities! I know many out there that are taking this offer right now!
Will you be an action taker? Everything you need to succeed is in this package, and for the price this set of PLR content is the perfect addition to your arsenal!
Jeff Wellman & Paul Counts
P.S.  Remember, when you order now you also qualify for the 4 fast mover bonuses!
P.P.S. The price will be increasing soon, and your purchase is backed by our 30 day money back guarantee!
P.P.P.S. We are offering you unrestricted PLR here! This means you can also sell the PLR along with selling the product with no rights. The PLR angle gives you an instant upsell to use!
Your Rights



There are only two simple restrictions here, and this is to protect all that invest in this incredible deal! You can't giveaway the PLR for free and you cannot giveaway the entire product for free.
[Yes] Products may be sold separately.
[Yes] Product may be bundled with other products.
[Yes] Product can be a bonus for another paid product.
[Yes] Can be added to paid membership sites.
[Yes] Can add bonuses to the Product for sale
[Yes] Can be sold as a physical product
[Yes] Can be sold as a digital product
[Yes] You may put your own name on the sales letter you create.
[Yes] You may rename the Product
[Yes] You may edit the content of the product
[Yes] You may use the source code/material to create new products
[Yes] Can translate the ebooks into other languages
[Yes] Can sell Resale Rights
[Yes] Can be used to make blog content or marketing videos.
[Yes] Can sell Master Resale Rights
[Yes] Can sell Private Label Rights
[No] Can be given away for free (Can giveaway portions of the products as a teaser.)
Secure Your Unrestricted PLR License Today!