Save $430 Instantly On "Your Signature Product!
We Have Another Special Offer For You!
If You Want To Follow A Proven
Plan For Creating High Ticket Digital Products Than You Will Want To Read This Page Now!
No thanks, I will pass on this amazing opportunity to get "Your Signature Product" for an instant $430 discount!
I will continue to my download page.
Why Does Everyone Look the Same?



We live in the greatest time in history for

carving out your spot in the marketplace

.

Unfortunately, it's that perfect time for

everyone

.

There are more than 193 million bloggers. Millions of YouTubers. Millions more ebook writers. And getting listed on Kindle - honestly - it doesn't take much.

What used to be special, "What?! You have a website?!" has now become common, "You have a website? Nice. My 2 year old niece does too."

"You wrote a book? Cool. I put up four titles in Amazon last week. One of them is a

manipulated bestseller

, but I get to say it's a bestseller on my blog."



That's a little aggravating, but not what's really troublesome.



Since anyone can put up a site nowadays there are a lot of charlatans out there selling their wares. They don't know anything about the topic of their site. They can't

really

help people, but they put up an ebook and hope to sell a few here and there while they go and set up a site in a different niche.

It's tough to stand out and prove you're legit. But one of the BEST ways to do that is by creating a

Signature Product

.



Here's another sensitive issue...



There's absolutely nothing wrong with selling ebooks. Nothing at all. I've sold tens of thousands, but, for the most part, you can't make a healthy living off of them unless you're selling a thousand or more a month. It's just hard. It's much harder than it sounds.

On the other hand if you have a

Signature Product

, you could sell 5-10 a month and bypass all the strain.

A Signature Product...





Creates an income stream

based on

providing high-value to your market

!

Allows you to

leverage what you love the most

about your niche.



Fulfills your responsibility

to take your knowledge and experience and help others.

Is priced between $97-$997 and

completely separates you

from the

ocean of pseudo-products

on the internet.



"Who Am I?"



We tend to get hung up on "Who am I to....?"

It's the reason some writers never complete a book.

It's the reason self-sabotage is so prevalent among those who set bold goals.

It's the reason people get trapped in planning and not doing.

It's the reason so many in the world stay exactly where they are because folks like us don't step out and create something that will make a difference.

This video on

"The MORE Principle"

should prove to you your

RESPONSIBILITY

to create a Signature Product.





The GREAT news is that

you don't have to be

! You can influence and impact your community with your existing education and experience. And I'm not saying that to convince you or as a cop out. We've held back for too long because of not feeling "qualified."

That's just silly and I can prove it.



Here's an example...



Back in February I was in San Francisco at a convention. I met one of the most successful presenters on the program. Guess what? The guy lives in a big'ol mansion in Beverly Hills. (Not too shabby right?)

Anyway, we did not stay in contact. Then I saw him in Atlanta a couple of weeks ago.



"You've been working out! Your changes are amazing!"

We talked a few minutes about working out. I figured I wouldn't hear from him again.

I was wrong!

A few days ago I get a voice message from him (

you can hear it on the video below

).

He wanted my workout and nutrition plan!



Hold on just a second!!!

He did NOT ask...



Are you a personal trainer?
Do you have a degree in nutrition?
Where did you study physiology?
How many years have you worked out?
How many people have you trained?
He did not ask ANY of those questions. Not a single one.

He was only concerned with the

RESULTS

!

Listen. If you have a result in your life there are people who haven't gotten there yet. They need your help. So are you going to help them or not?

Watch this video on

"The Authority Myth"

to hear Chris' message and clue in on why you don't have to be an expert. This, along with "The MORE Principle," should have you ready to create your

Signature Product

.










Let's Create

YOUR

Signature Product!
I'm not going to use any fancy sales talk to convince you to do this. But I do want to work with those who want to get their

Signature Product

up and selling in just four little weeks.



Signature Product is a 4 week intensive

which takes you step by step to creating a product you can't wait for people to put into action in their lives!

Everyone will get these bonuses.

Obviously, the training above is plenty, but you also get these outrageous bonuses... I want to gift you two of my

Signature Products

to help you succeed...



Side note: When you have products that look like these selling from your site, what kind of impact will that have your your people? It will totally set you apart!!!

R.A.W. Results
Human Achievement Accelerant
Build Your List
This will help you build a list of people to
sell your Signature Product to.
How Much is Signature Product?



Since I am teaching you how to create a Signature Product of $97-$997 it's gonna fall within that range, right?

Actually, it should be 10X the amount of the product you create! But in stead of $10,000 it's only $497! Just the cost of a halfway decent iPad to create something you will make money from - not cost you money! Something you can help other with, not play games on.



(This is not a ploy. I typed in $497 and immediately thought, "That's stupid low." See?

That's what I want to help you do.

Create products with so much value you that you stick a couple of hundred dollars on it and wrestle with yourself because of the high-value!!)


Think about it this way...



If you decide to create a $97 product, you will basically need to sell 5 to break even. Five. Conco. That's it.

If you create a $997 product

sell 1 and you make 2x

. One. Uno. And What if you sell just one a month and make an extra $1000 - that's not embarrassing right?

Create it once and let it sell forever.


Com'on. Let's do this!



Create Your Signature Product Right Now!

Normally $497...You Will Save $430 Instantly If You Act Now!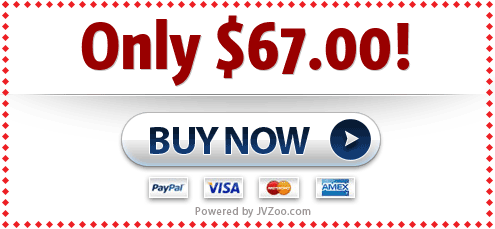 Take the First Week on ME! Sign up. Go through the entire first week.
If it's not for you, then just let me know an I will refund you fast!
Normally $497...You Will Save $430
Instantly If You Act Now!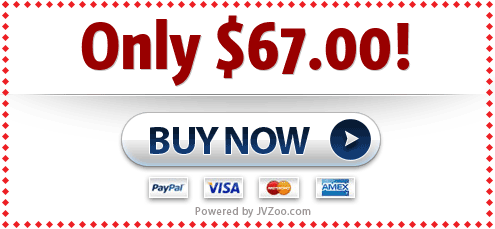 No thanks, I will pass on this amazing opportunity to get "Your Signature Product" for an instant $430 discount!
I will continue to my download page.